Articles & Videos by Topic
Other Resources
Amy Kriz, CPA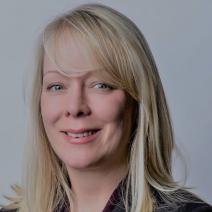 Amy Kriz is a Senior Manager in the Rubino & Co. Outsourced Accounting Group, specializing in nonprofit accounting services. She has over twenty years of both private and public accounting experience and is currently providing CFO accounting and consulting services to social services organizations, associations, and other nonprofit entities. Previously, Amy was the CFO of Building Bridges Across the River and prior to that, she managed her own Outsourced Consulting business.
Amy earned her Bachelor's in Science in Accounting and her Bachelor's in Science in Decision Science Management Information Systems from George Mason University. She earned her Master's in Business Administration from Western Governors University, and she is a licensed CPA.
Amy lives in Alexandria Virginia with her husband and their dog, Tumaini. She is also an avid traveler and is always planning her next big adventure.