Financial Management: Introduction
Whether your organization is large or small, effective financial management is an ongoing process featuring a cycle of good management habits. Sound procedures and internal controls help ensure accurate accounting and high-quality reporting. Evaluation of the information in the reports then facilitates good management decisions and informs both near- and long-term planning. Regular evaluation of the process leads to consistent improvement in financial management.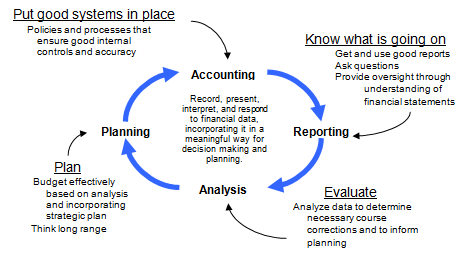 In this section of the Nonprofit Accounting Basics Web site we will explore the components of the financial management cycle.