Articles & Videos by Topic
Other Resources
Kari Bedell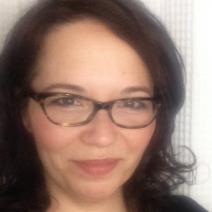 Greater Washington Society of CPAs
Kari Bedell is the Executive Director of the Greater Washington Society of CPAs, a professional membership organization founded in 1923 and now serving over 3,300 members in the metropolitan Washington, DC area.
Kari joined the Society in 2008, having spent the majority of her career previously in leadership positions in social and health services. She has previously served as Associate Director of the National Alliance to End Homelessness' Center for Capacity Building, and as Executive Director of both the Dinner Program for Homeless Women and the American Liver Foundation's National Capital Area Chapter. In addition to her work experience, Kari has served on community nonprofit boards, on mayoral appointed committees for the District of Columbia and has volunteered in a variety of capacities locally including as a grant reviewer for the District and as a development consultant to expanding organizations.
Kari holds a Bachelor of Science in Psychology from Michigan State University, and completed the Nonprofit Management Executive Program at Georgetown University's Public Policy Institute. She holds a Masters in Public Management degree with a nonprofit specialization from the University of Maryland.
By This Author: